Abandoned cart SMS reminders are text messages that send automatically after an online shopper adds products to their cart but leaves without finishing their checkout. These text messages can be triggered and sent only if you have the customer's phone number and marketing consent.
Let's show you the 8 steps to nail your SMS abondent cart for Shopify.
 
Set an abandoned cart SMS reminder sequence
Most of online orders are abandoned by shoppers. The statistics show that around 80% of online purchases are abandoned, which is a significant increase for E-Commerce businesses in the last couple of years.
Online stores are trying to solve their cart abandonment with different marketing tools such as email, Facebook & Instagram retargeting, Display advertising, and more.
In this guide, we'll show you how to add text messages to your remarketing toolkit and see why they are one of the most powerful retention marketing channels in 2019.

"We're getting an ROI of about 1,000%, 10X on what we were spending on SMS!" – Rafael Cintron, Shopify Dropshipping Expert

​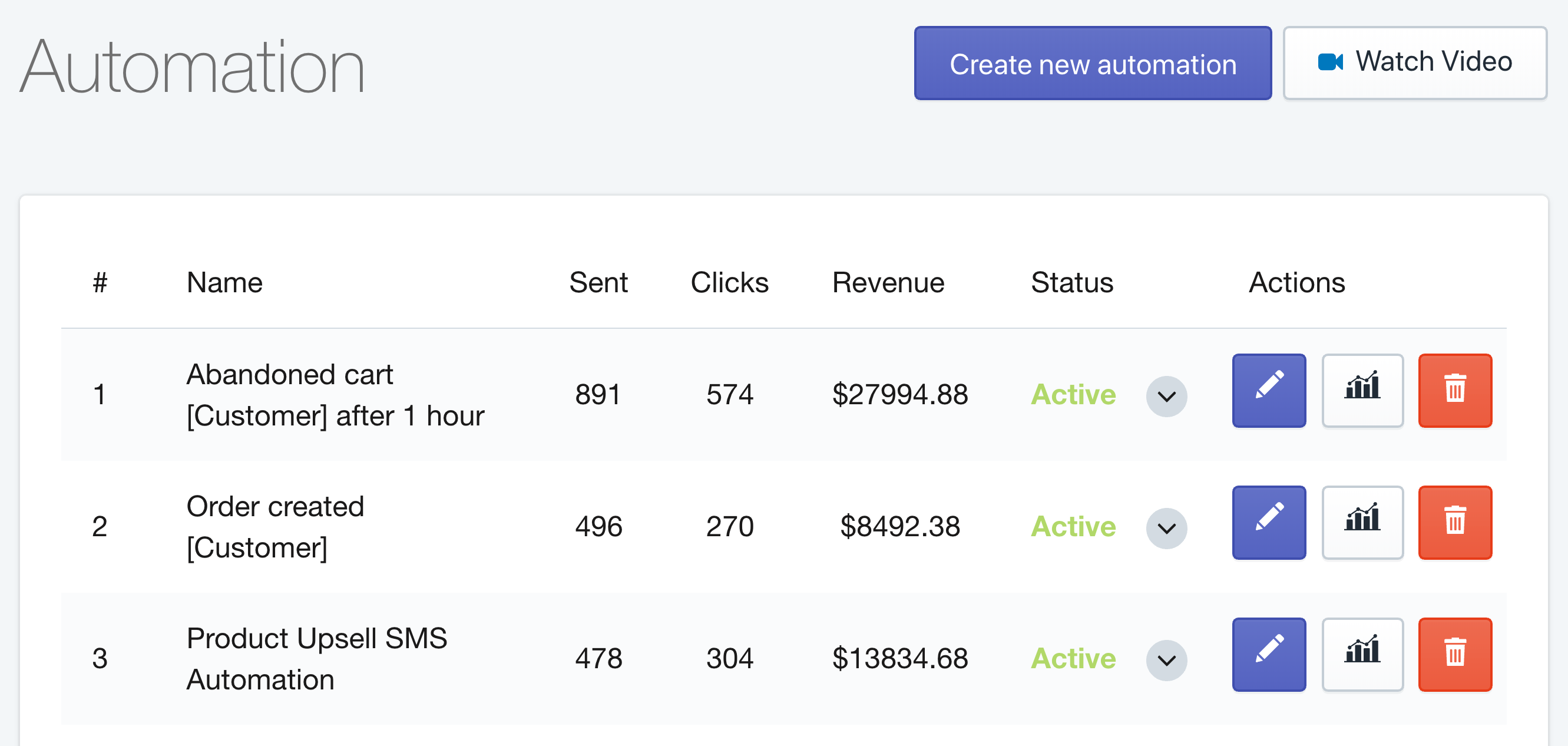 The most effective way to recover abandoned carts using text message automation in Shopify is to build a sequence of SMS reminders that trigger at a specific time interval you can configure.

Breakdown of The Perfect Abandoned Cart SMS Reminder
Let's take a look at the 8 main building blocks of the perfect shopify text message for recovering abandoned carts in Shopify.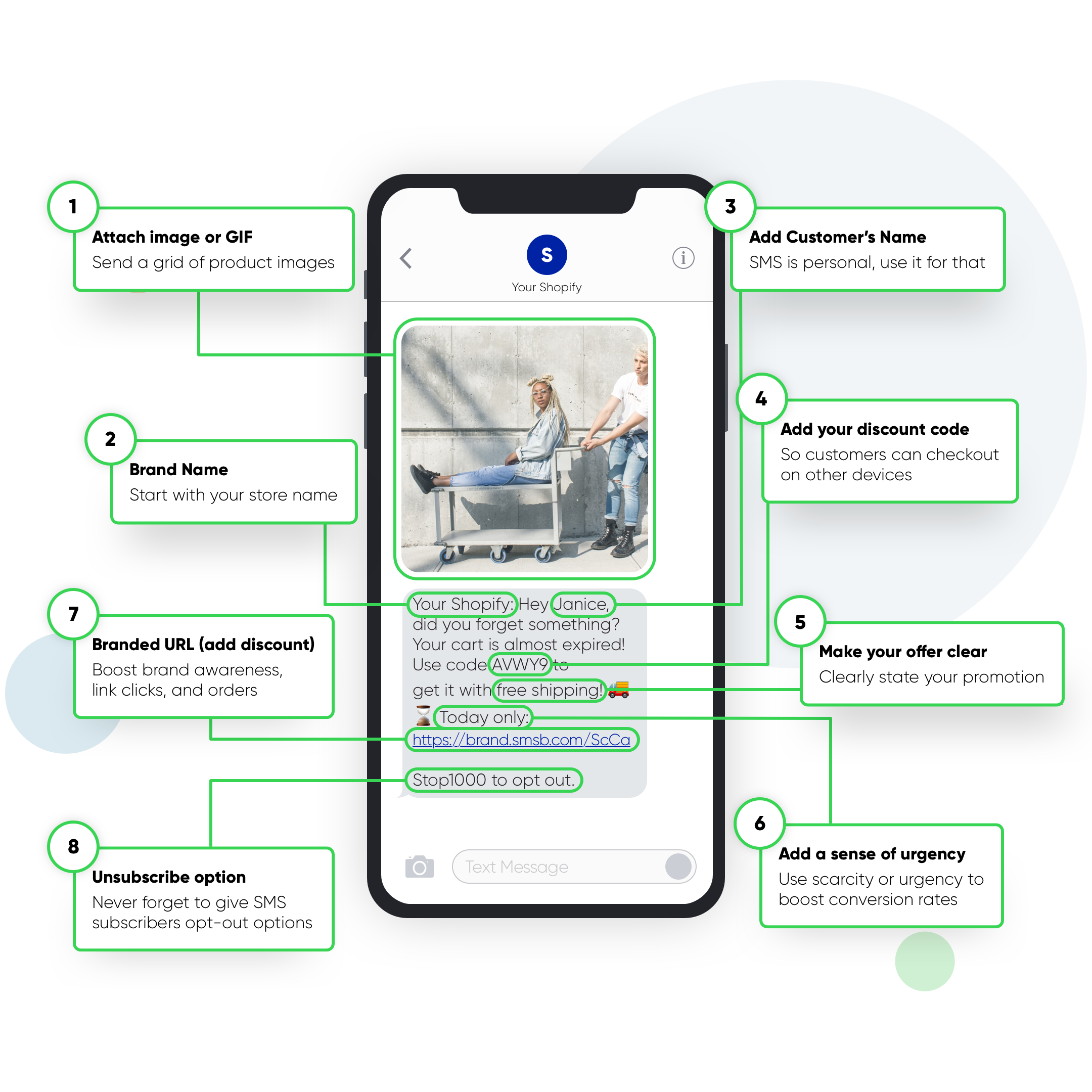 1. Images and GIFs: Increase engagement with visuals in your text message.
2. Brand Name: Get instant brand recognition by starting off with your store's name.
3. Recipient Name: Make your message more personal by adding your customer's name.
4. Personal Discount Codes: Add the unique discount codes in your texts for convenience.
5. CTA: Attract attention to your offer by making the call-to-action of your promotion clear.
6. Emotional Triggers: Boost conversion rates using the sense of urgency or scarcity.
7. Branded URLs: Link branding improves brand awareness, link clicks and customer trust.
8. Opt-Out: Always add an unsubscribe option for your marketing text messages.

1. Images and GIFs (SMS to MMS)
Customers react better to visuals rather than written content. Seeing an image of the product that was almost purchased instantly brings customers back into the shopping state of mind and helps them understand what your message is about.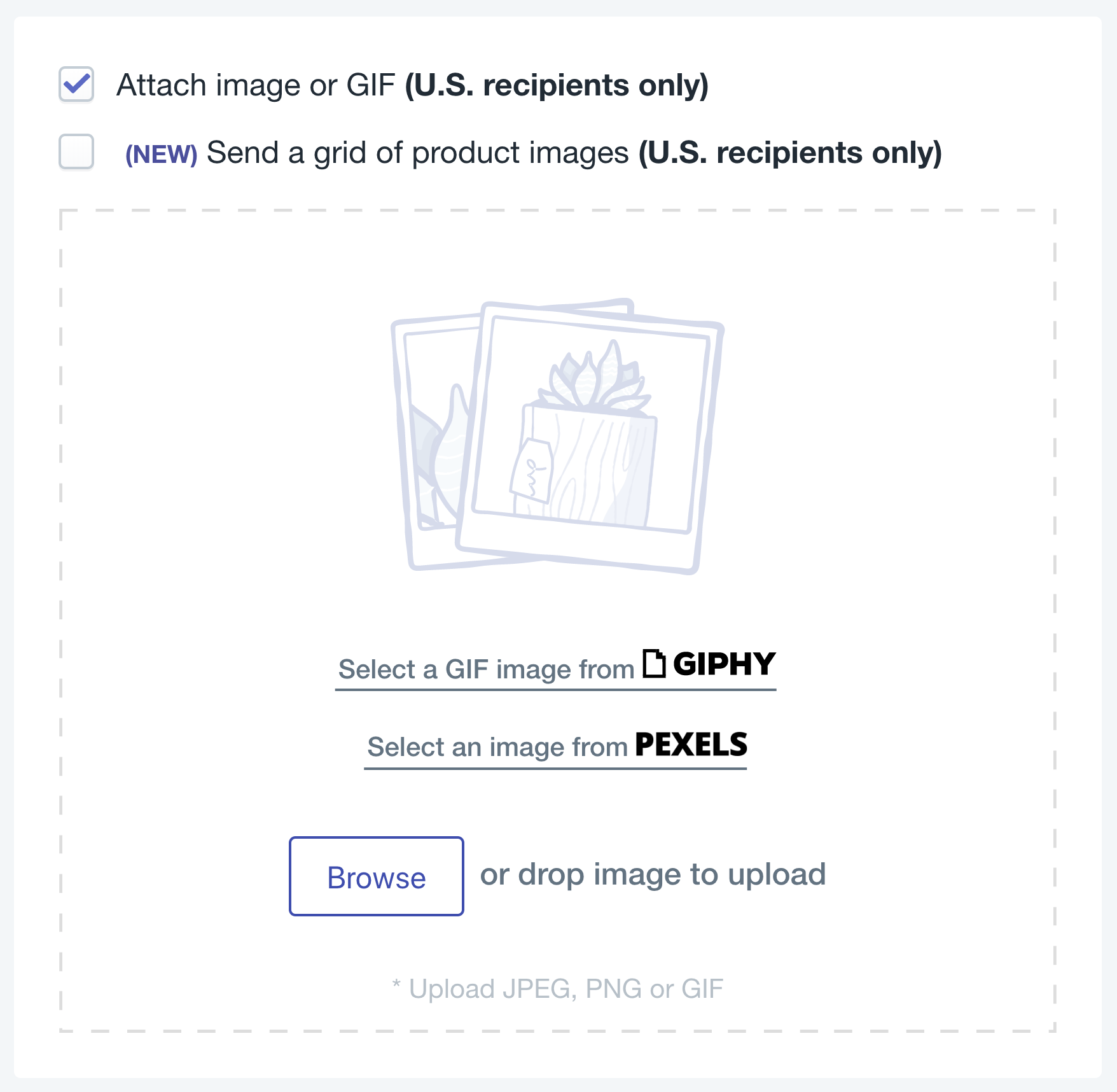 GIPHY and PEXELS
Increase customer engagement rates by using GIFs from the GIPHY integration, or royalty free stock photos from the Pexels integration.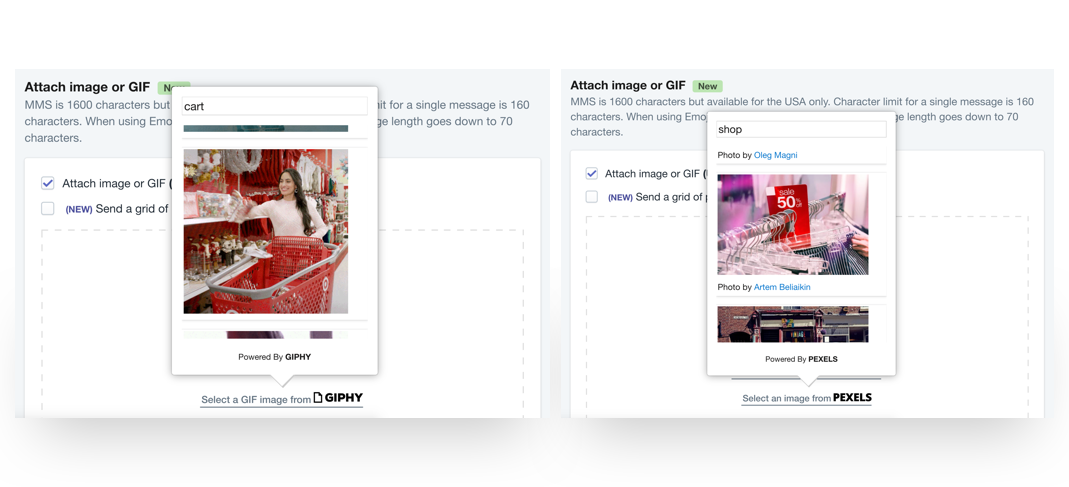 Upload Branded Images
It's highly recommended to upload your own images so you can create a personalized and branded experience for your SMS subscribers. You can upload PNG, JPG and GIF formats and check how the visuals will look in the preview on the right.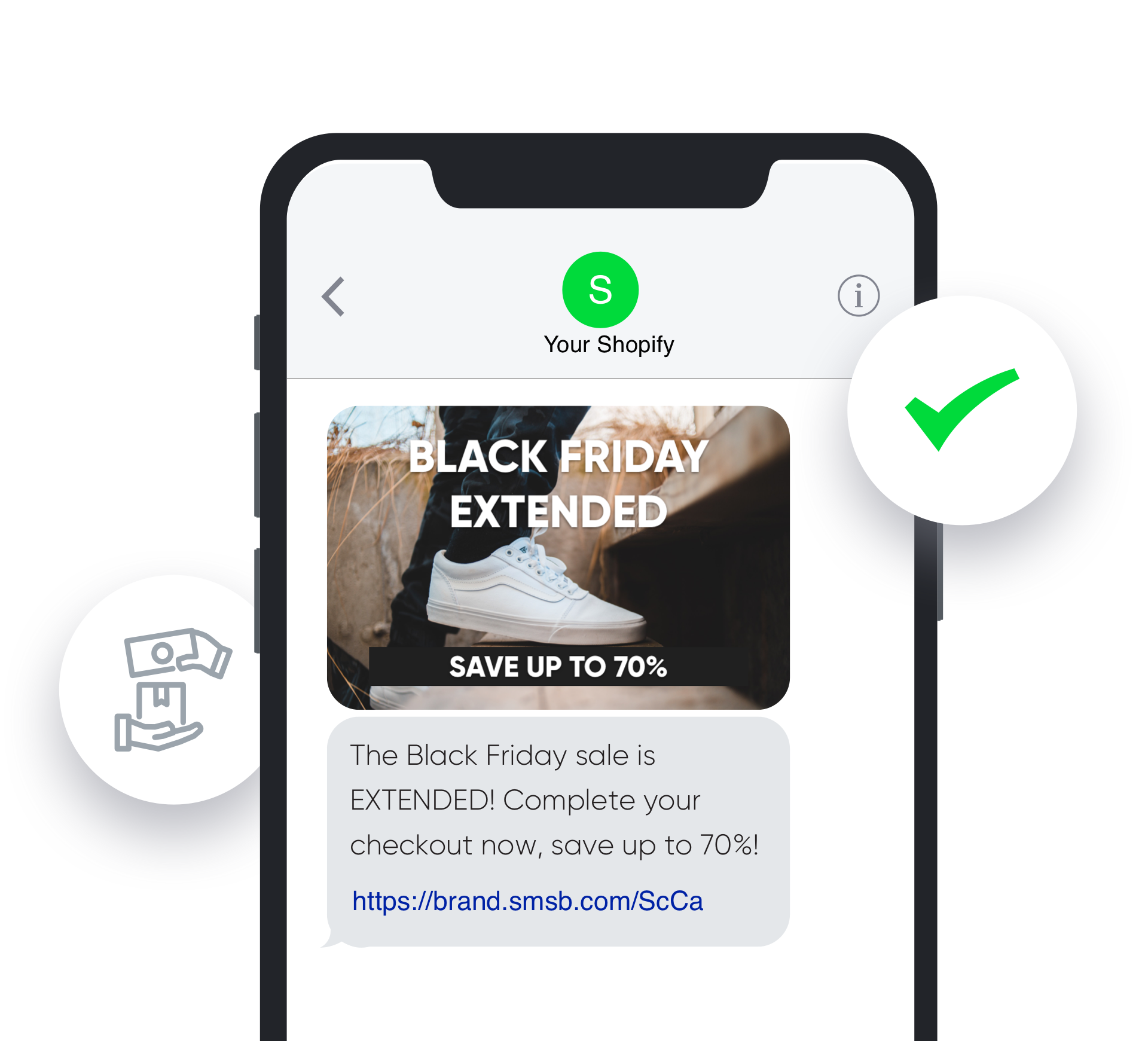 Turn SMS into MMS to enable visual content that engages customers much more than text-only messages so they can instantly decide to take action.
MMS also boosts the character count of messages from 160 to 1600 so you can write more elaborate texts, explain your value proposition better and make your main call-to-action more prominent.

Pro Tip: Shorter messages still tend to perform much better, so avoid trying to reach the 1600 character limit!

Shopify brands use images in text messages to feature eye-catching visuals that boost their engagement rates, clicks, and abandoned checkout recovery rates for better ROI.

Abandoned Products Image Grid
The best way to approach abandoned cart SMS automations is to send the main product images of the items the customer just left in their cart. This is the most highly utilised feature of the abandoned cart SMS automations for Shopify.



Enable the grid to automatically send text messages with up to 9 product images in a single collage. View Grid Examples to see how your product images will be arranged based on the number of items the customer abandoned in their cart.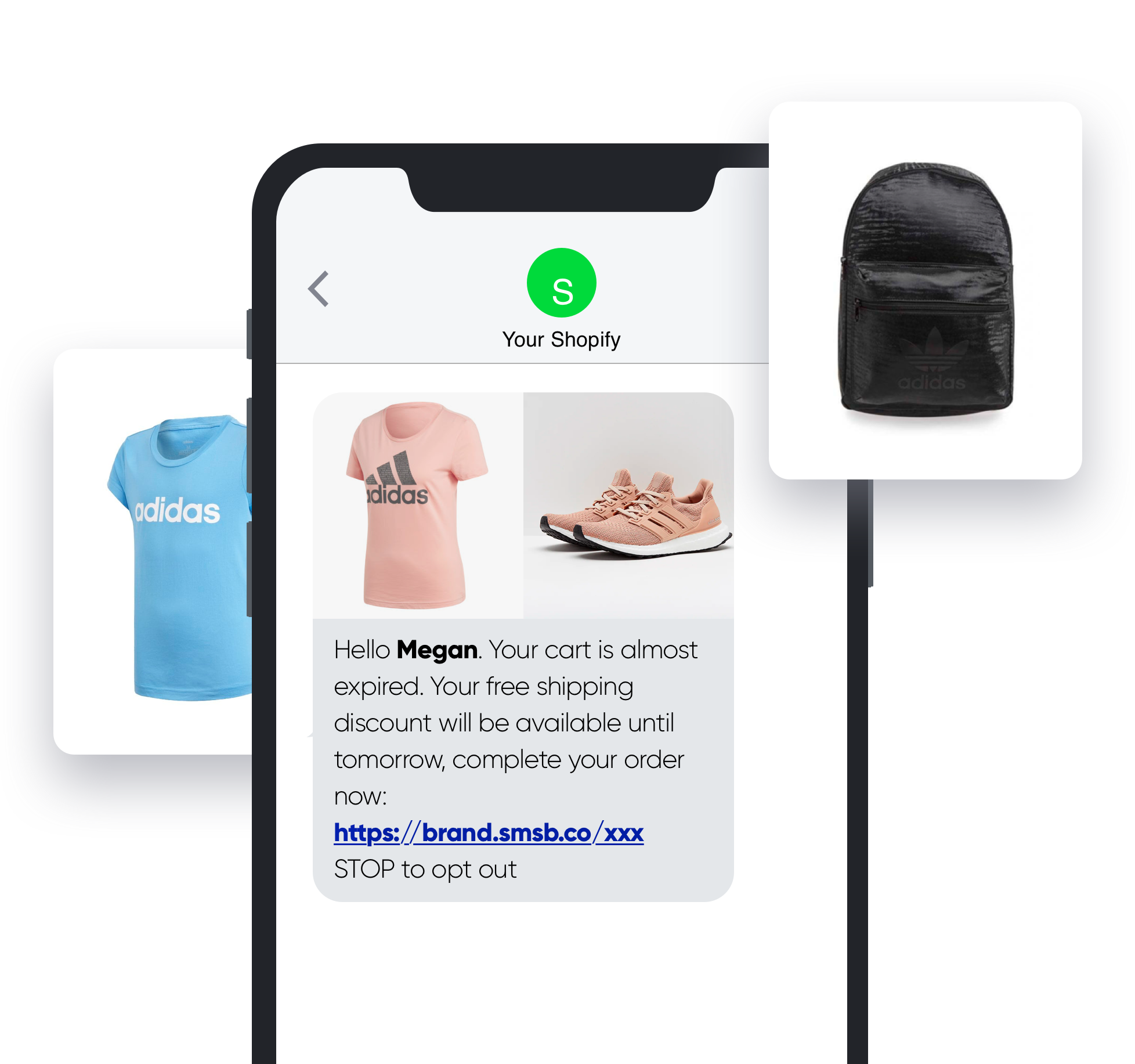 2. Brand Recognition (Store Name)
A text message from an unknown number can be frustrating for recipients. You can solve this using your brand name.
How does this help?
Customers who connect with a brand emotionally have a 3x higher LTV. Don't skip to add your brand name in all of your marketing channels, including text messages to increase your chances of getting recognized by existing customers faster and easier.

Brand recognition is key to increasing your open rates, as well as clicks and orders from text messages.
Your customers need to know the source of a text message instantly, so they can recognize whether they wanted to receive it in the first place. Starting off with your brand helps recipients notice your store name right away so they know what to expect.

3. Message Personalization (Customer Name)
Generic marketing messages don't create a positive customer experience for online customers. That's why we suggest starting off your text marketing messages by at least mentioning your customer's first name.
How does this help?
80% of online shoppers are inclined to purchase from a brand if it delivers personalized marketing experiences.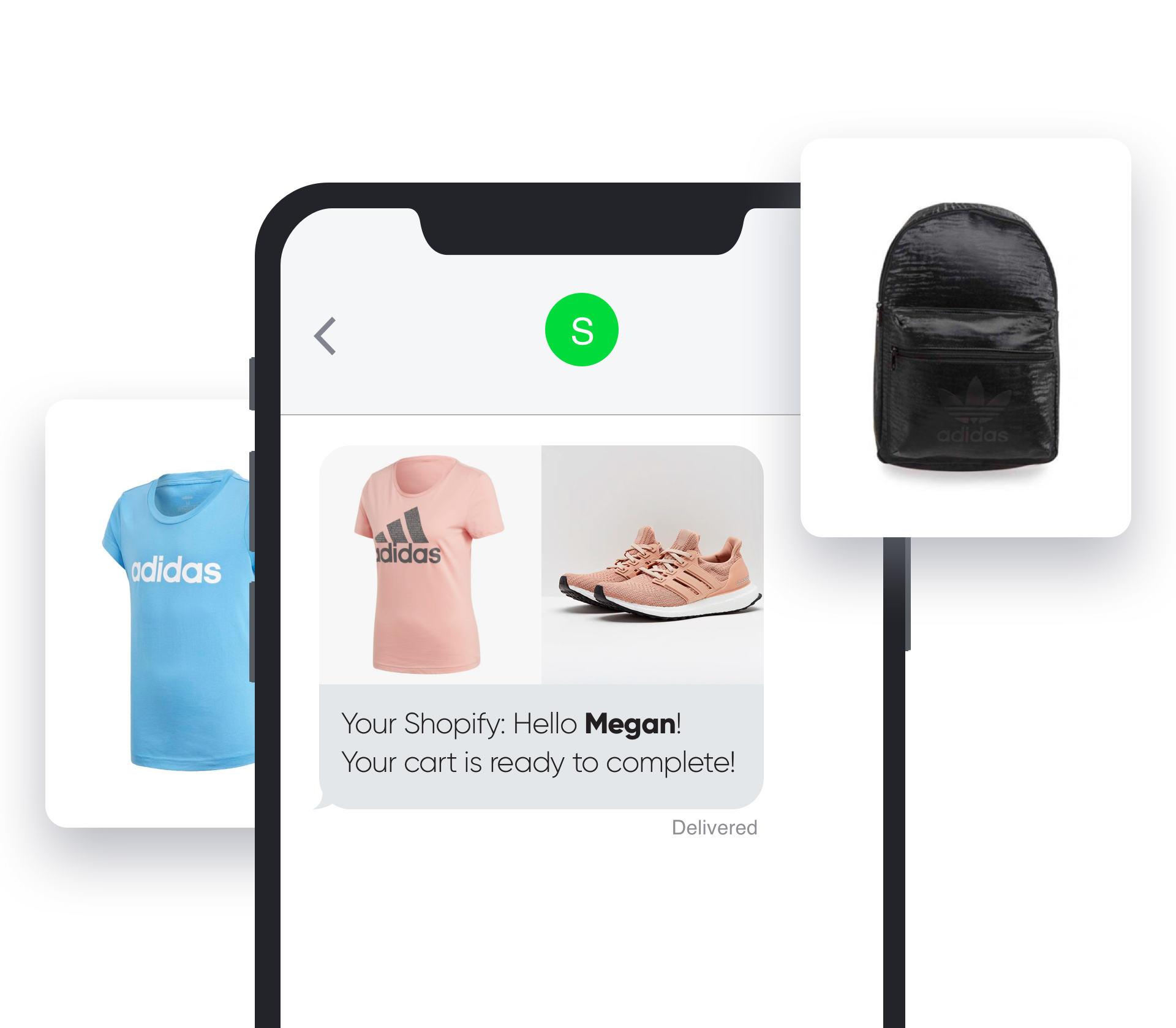 Starting the conversation with the person's name attracts much more attention by the recipient as they recognize this message is designed just for them.
Your customers will be much more likely to open your message and notice your abandoned checkout offer especially designed for them, and it's more than just another generic, automated marketing message like any other brand would send.

4. Personal Discounts (Embedded in URLs)
The top reason behind cart abandonment in the first place is unexpected costs and delivery fees when customers reach the final checkout steps. We recommend you approach abandoned cart recovery with a free shipping offer in your first text message.
How does this help?
You're solving the top reason for customers who abandon carts due to checkout costs they didn't expect when they started shopping.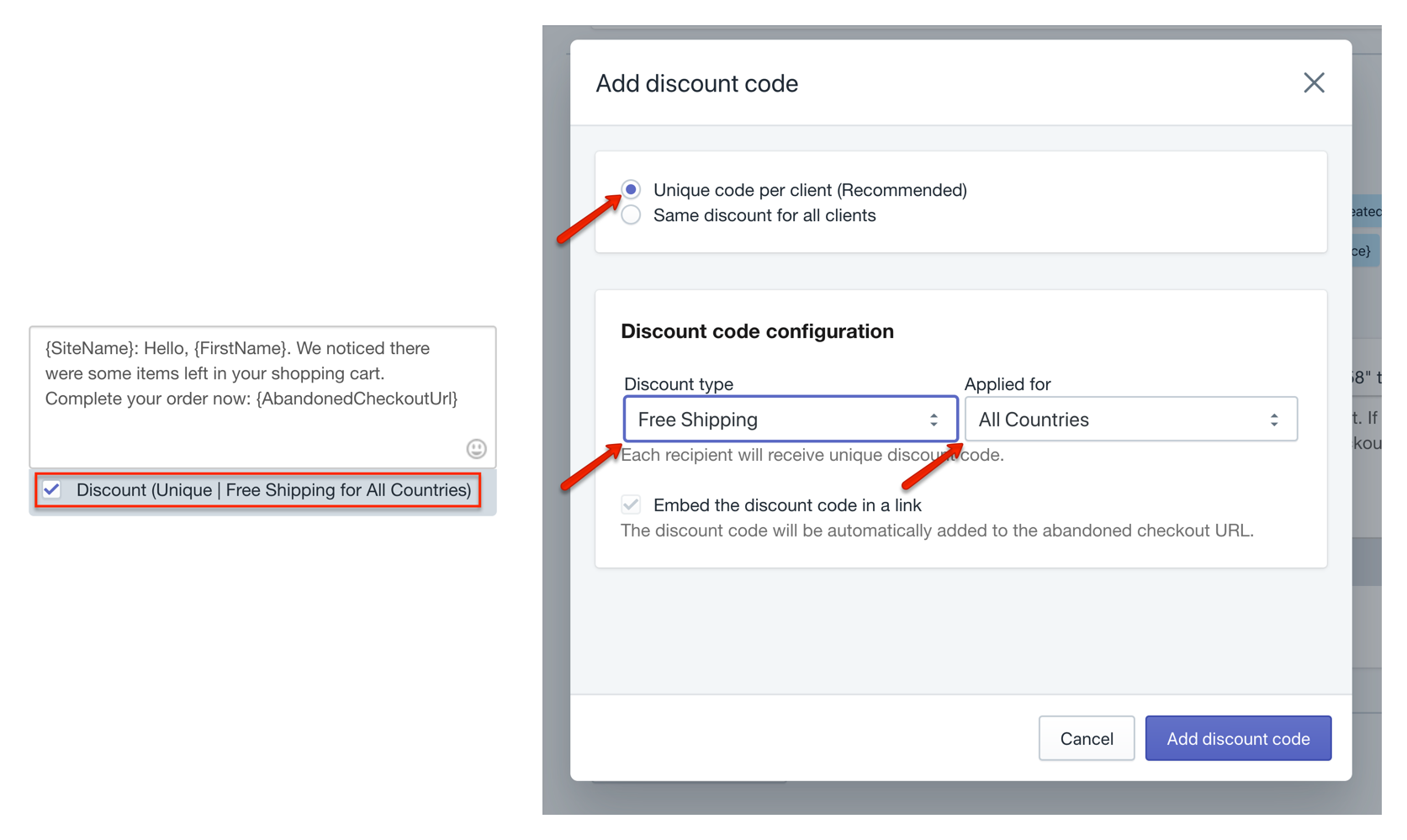 This means the majority of lost sales has a high chance to get converted with the first text message less than half an hour after the cart is abandoned.

5. Clear and Visible Offer (Strong CTA)
It's important to make your main value proposition as clear and actionable as possible so recipients can see your exact offer and what they need to do to take advantage of it right away.
How does this help?
A strong call-to-action is a word or phrase that guides customers to take the required action that leads to the main benefit of your promotion. This is the heart of your text message reminder for customers who abandon their carts and helps you get more clicks on your abandoned checkout URLs.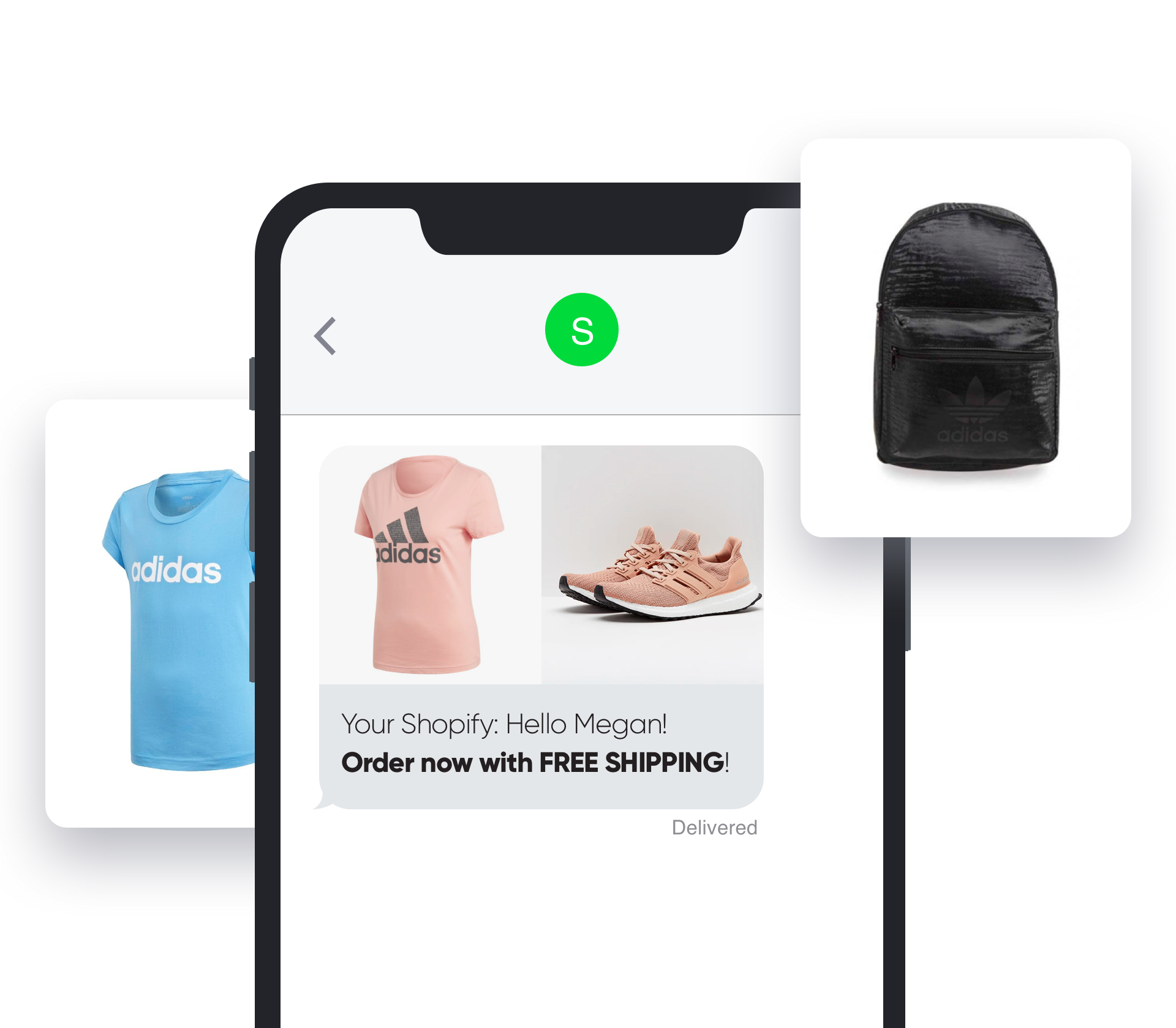 After customers view your value proposition and click your link, they are taken straight to the cart they just abandoned.
Once there, they see the free shipping offer and the only thing they need to do is confirm their order. It's that simple!

6. Emotional Incentives (Sense of Urgency & Scarcity)
These well-known psychological triggers that promote action can significantly boost the conversion rates of your abandoned cart SMS reminders. We're talking about the scarcity principle and the sense of urgency.
How does this help?
SMS is all about delivering a message as fast as possible, and the sense of urgency helps boost the need for quick decision making.
This makes the entire process of receiving, reading, and taking action from the text message become a single flow that's finished in a matter of seconds. Literally.
Urgency Examples: "Your cart is expiring!", "Offer ends today!"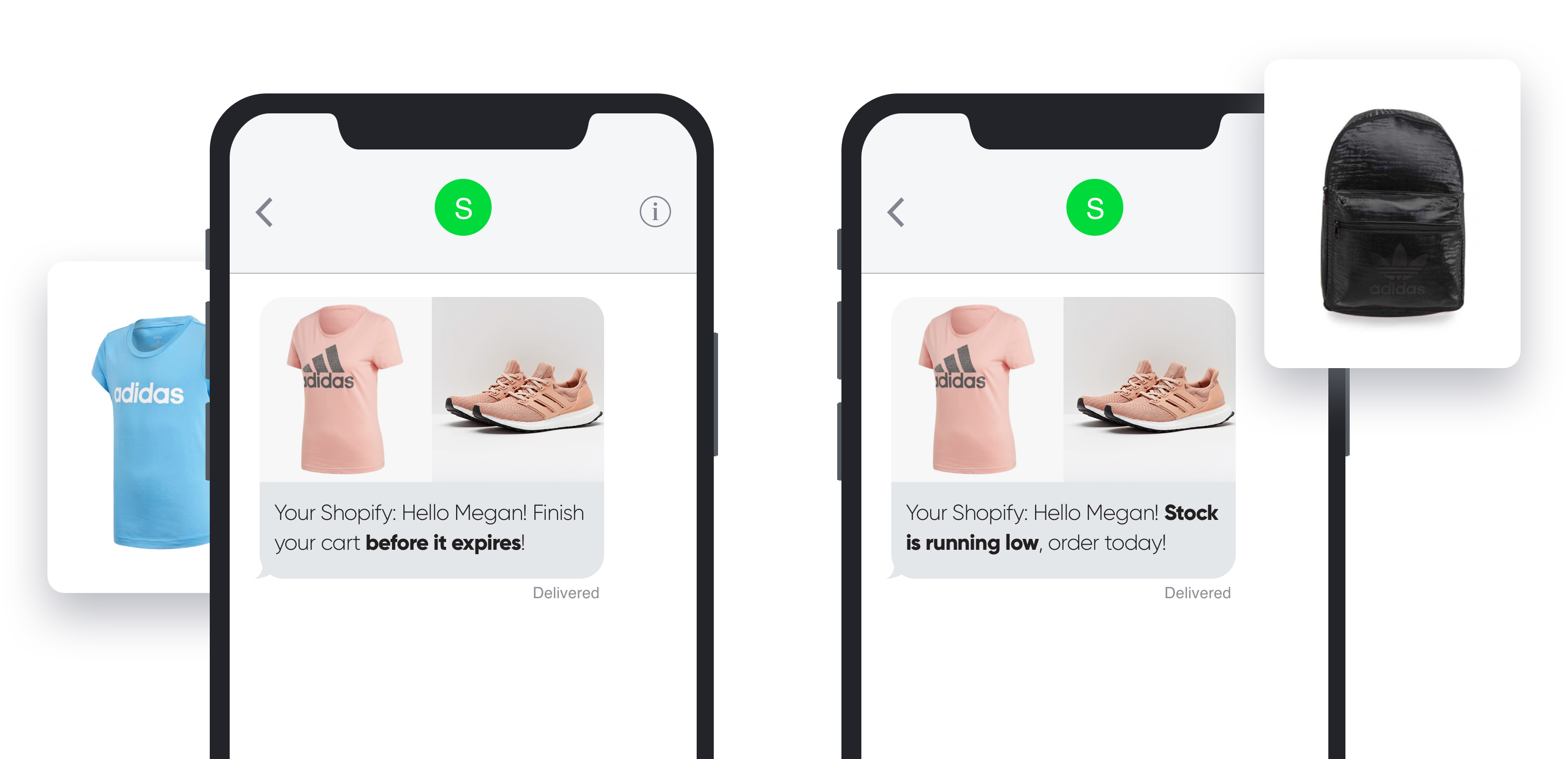 Product scarcity is another great choice for increasing the power of your text message.
This helps drive more clicks and orders by suggesting that the product your customer just added to the cart will soon be out of stock and if they want it – they need to order it now.
Scarcity Examples: "Stock running out!", "Your items are going fast!"

7. Branded Short URLs (Brand Recognition & Link Trust)
Adding your brand name to the shortened SMS URLs gives you another huge boost in brand recognition and link clicks. This doesn't mean you can skip adding your store name in the beginning, it just helps strengthen your brand presence.
How does this help?
Customers can better recognize your brand by seeing a branded URL coming from your Shopify website.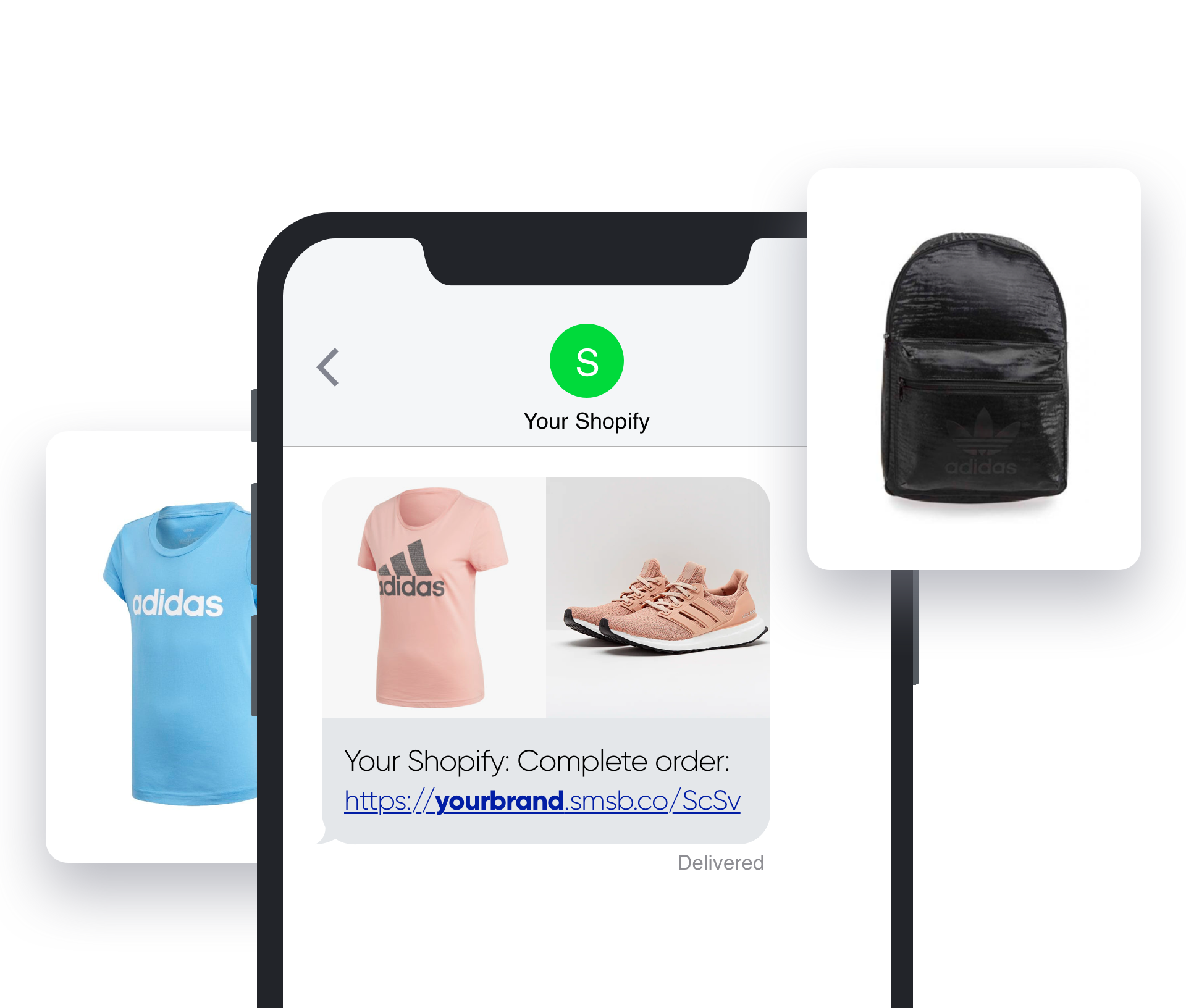 This greatly boosts your chances of getting more link clicks because customers will know this is not fraud or a fake link, but it's coming from a website they know.
You can enable branded short URLs and configure the exact name you want your links to be sent with by configuring your SMSBump settings in Shopify.
 
8. Unsubscribe Options (Let Subscribers Opt-Out)
As perfect your SMS reminders can be, you can't please everyone. You will always have subscribers who don't want to receive your text messages, and you need to give them an easy option to do it.
Just as in email marketing campaigns, you need to have an unsubscribe link or a STOP keyword that they can reply so you unsubscribe them from your Text Marketing lists in Shopify.

How does this help?
The unsubscribe options don't raise your sales, but they help you avoid lawsuits from frustrated customers.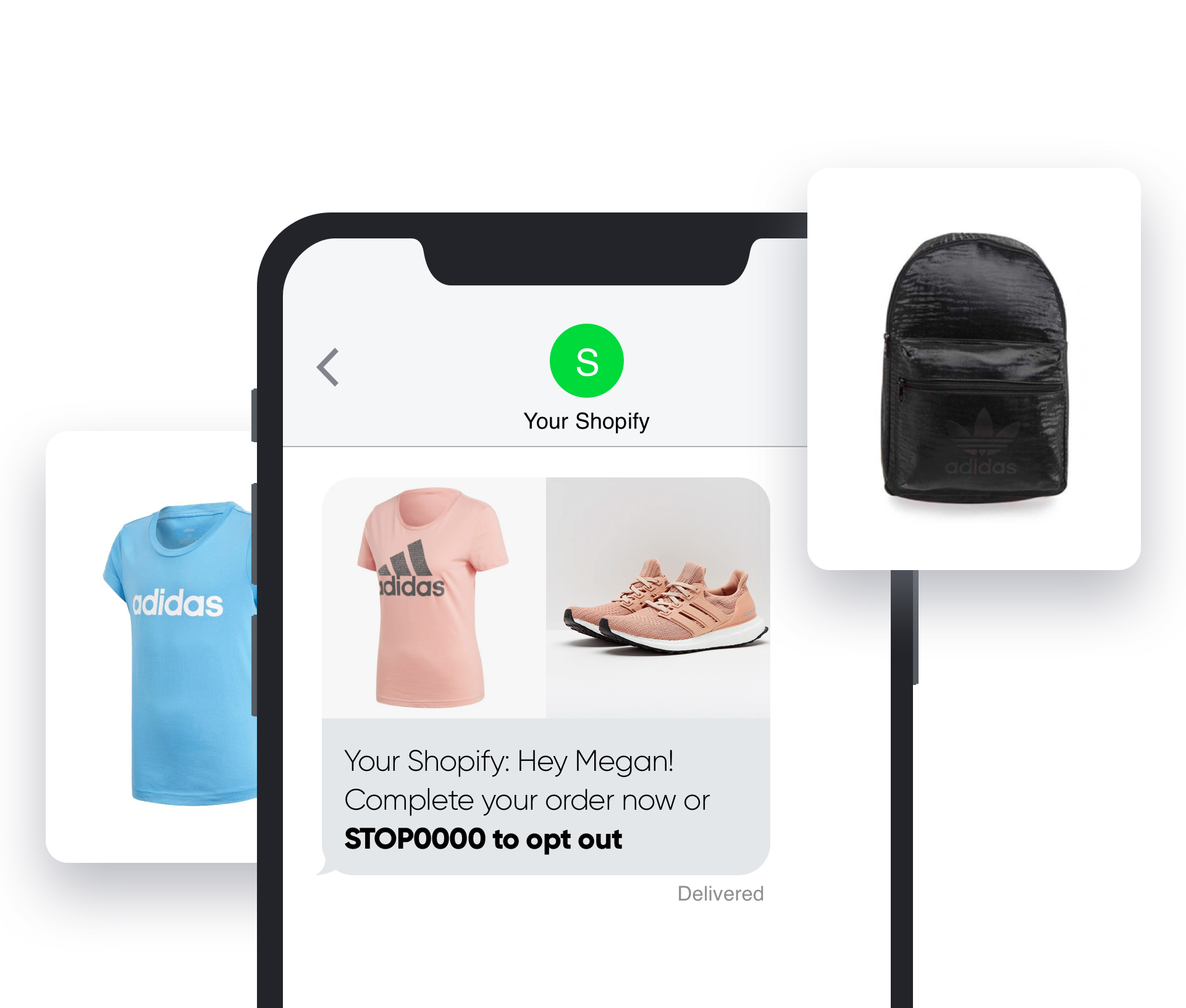 Summary
Text messages are a highly effective way to turn simple abandoned cart recovery SMS reminders into a bigger retention marketing strategy. Let us know how you're doing with your SMS marketing automation.